Page 6 of 6 •

1, 2, 3, 4, 5, 6
Service dogs help veterans with PTSD. Why won't Ottawa?
Evan Solomon
December 18, 2016
Medric Cousineau with Thai, his service dog
"I went down into a virtual floating slaughter house," says Medric Cousineau. I can hear the catch in his voice as the retired RCAF Captain recalled the terrible night of October 6, 1986, when he rescued two badly injured Americans from a fishing boat. It was a vicious North Atlantic storm. The two fisherman had been sucked through the hydraulic line hauler and almost butchered.
Cousineau—people just call him Cous—was a member of the HMCS Nipigon Helicopter Detachment and he had volunteered to be lowered down from the helicopter onto the boat to try to rescue the men. Bucking waves threw him over-board into the freezing ocean, but somehow Cous managed to climb back on the pitching deck and evacuate the two bleeding men. He was awarded the Star of Courage for his actions. "Had Lt. Cousineau not willingly put his own life in jeopardy, both of the injured men would certainly have died," the declaration of bravery concluded.
That event changed Medric Cousineau forever. Although the country regards him as a hero, the personal cost of his actions was devastating. "That night just never went away," Cous says. He began to have "dissociative events" and had to stop flying because he felt he was a danger to others. He didn't realize for years that he was suffering from Post-Traumatic Stress Disorder, but soon it took over his life. "For three decades, I've battled panic attacks, night terrors and multiple addictions." He contemplated suicide. At times he felt so numb that he stabbed himself with pins or drove his car at 100 miles an hour through side streets "just to feel something." Cous is not proud of these moments but he doesn't shy away from talking about them. "It ain't pretty," he says.
Cous, the man awarded the star of courage for rescuing others, believes he would be dead today if he wasn't rescued as well, but not by a person. Medric Cousineau was rescued by a yellow lab named Thai.
It wasn't just any dog. Thai is a psychiatric service dog, an animal specially trained to help people facing health challenges. As the PTSD took over Cous' life, a friend recommended he get a psychiatric Service dog but Cous was so broke, he couldn't even afford one. Finally, the local Legion stepped in and helped him out. What happened next was remarkable. "On August 6, 2012 I got my psychiatric service dog and my life changed dramatically," Cous says. "By Christmas that year, my daughter came home to see me and she was awestruck." Thai had totally changed him. Cous was calmer, happier. When he woke up at 4:30am in midst of a night terror—he still does to this day—Thai was there to soothe him, to remind him he was off the boat and safe. She still does. "I was injured before my daughter was born and she had never seen me like this, never met this man before and she said, 'whatever you are doing, keep doing it'." He did even more.
Cousineau became an activist, starting a group called Paws Fur Thought, a Nova Scotia based organization that helps vets get psychiatric service dogs. To raise money and awareness for his cause, Cous walked from Nova Scotia to the War Museum in Ottawa, over 1,000 km, a journey he wrote about in his book Further Than Yesterday. He began to give motivational speeches and turned his life around, helping over 70 other veterans get psychiatric service dogs.
This should be the end of the story, a Christmas tale of redemption and help, how one vet had his life saved by a dog and went on to help others. But it's not that kind of story. Instead, it's the story of Medric Cousineau's next big battle, one pitting veterans against the government, a battle that is still going today.
If a veteran suffers from epilepsy, blindness, deafness or a myriad of other conditions, the government helps them get a service dog though a tax credit. It is quite simple: a veteran makes a claim for the care and maintenance of a service dog under the disability tax credit certificate, which is part of the Canada Revenue Agency Act and in most cases they get it. But here is the catch: a veteran with PTSD is not eligible.
Veterans Affairs Canada does not recognize psychiatric service dogs as a legitimate treatment for PTSD. "This is just basic discrimination," Cous says about the situation.
For the past few years, Cous has asked various Ministers of Veterans affairs to work with the finance department to change the tax credit and let vets with PTSD get support for their service dog but so far nothing has changed. I contacted the government to find out why they won't include vets in what looks like a simple change to the tax code to help out these vets. "The Department of Veterans Affairs has launched a pilot study to evaluate whether the use of psychiatric service dogs is a safe and effective treatment for post-traumatic stress disorder," the department told me. "VAC has also sought to establish a set of national standards to provide assurance that the psychiatric service dogs being provided to Veterans are properly trained and meet standardized behavior requirements." So, when will all this get done? "Both of these projects are expected to be complete by December 2017. At [that] time, we will review the findings and determine next steps."
I passed on these comments to Cous and he was livid. "This is a DBM letter, a Don't bother Me Letter," he said. "They completely miss the mark. Psychiatric service dog handlers are being held to different standards than other service dog handlers as embedded in the Income Tax Act. This is a clear case of discrimination on the basis of disability. They see this as a "service dog efficacy and standards" issue when it is a Human Rights Issue. "
I went back to the department to find out when they might make a change but they punted the issue to the Finance department, who would have to make the change. So I asked them if Finance Minister Bill Morneau might make the change right now, in time for Christmas. No dice. "Finance Canada looks forward to receiving the results of these projects," they wrote to me, referring to the Veterans affairs study. "They will provide important evidence as the department considers whether the list of eligible expenses should be expanded to include psychiatric service dogs. The list of expenses eligible for the Medical Expense Tax Credit is reviewed on an ongoing basis in light of medically-related developments and new technologies."
Let me translate this. Nothing is happening right now. That's not going make people happy. The former NDP MP and veterans affairs critic Peter Stoffer has met with Medric and doesn't buy the government's explanation. "No other service dog for other groups had to go through this process," Stoffer says, dismissing the government's position as a delay tactic, but one with deadly consequences. "They wish to wait until December 2017 then maybe put it in a budget for spring 2018, which means that the credit will be done in the late fall of 2018, almost two years from now, " Stoffer says. "This year alone 19 service personal have taken their own lives. These service dogs for people suffering mental injuries save lives and give back worth to the individual. Nothing is stopping the government from doing this today."
Why they won't is hard to understand. This is not an issue of money, as the tax credit would cost the government next to nothing. It's not an issue of politics, because this government repeats that it listens to the needs of veterans, so you would think this would be a no brainer. And it doesn't appear to be an issue of medical study, because, as Stoffer says, no other group has ever been held to the same standards. The Veterans Affairs office told me they are only aware of 36 veterans who use service dogs, but Cous himself has placed 72 through his own organization, information he says he's passed on to VAC. What it starts to look like is tone deafness.
This week the Royal Canadian Legion sent letters to both the ministers of finance and veterans affairs asking for a change to the tax code on this and Cous is thinking of filing a human rights complaint.
"This could have been a great Christmas story," Cous says. "It could have been the department helping out veterans with service dogs. Renew their faith in the government. Instead, I'm likely going to file a human rights complaint about discrimination. I would have died for this country. I've demonstrated that, and this is what we get. I'm furious."
http://www.macleans.ca/news/canada/service-dogs-help-veterans-with-ptsd-why-wont-ottawa/
Service dogs help veterans with PTSD. Why won't Ottawa?
[list=commentlist]
[*]
This doesn't surprise me, really. It sounded like it surprised the reporter who talked with VAC. Welcome to our world.
VAC is notorious for D&D (Deny and Die). It starts with your first claim. 90% of them are denied off the bat. Then the claimant has 3 tries to get them to change their mind. Of my claims, 3 were approved the first time out, 1 approved after one appeal, 1 approved after three appeals, and 1 was denied all the way through.
VAC has a history of knowing the facts but not hearing them. ie: Medical Marijuana is saving veterans, but VAC has decided to not only cut back what a veteran is allowed to have (overriding the doctor's prescription… another standard procedure with VAC – just because the doctor said the person requires it doesn't mean VAC has to follow the order. Interesting…) but they've also cut back the amount of money they will spend on it. No matter what the market is selling for.
Screwing around the veterans who need a PTSD animal is SOP for them. They know what the success rate is, but it's incumbent upon the veteran to purchase this animal and not get a tax break for it because VAC is deciding what's best for the claimant, and not following the doctor's orders.
VAC is very big on making sure the claimant has an MD's report, with a G.P. given more weight than a specialist in many cases. But VAC also contradicts itself at every turn, telling claimants that just because their doctor said they needed XYZ, doesn't mean they're going to get it. Once again their bureaucracy takes precedence over the health and wellbeing of those who served this country. It's mind-boggling that this department is directly responsible for so many deaths and yet they refuse to change their ways, refuse to move quickly, refuse to help…
So they deny and hope you die before they make their decision. Welcome to the world of VAC.
PS: It's NEVER "The HMCS…"anything. In this case it should have been "HMCS Nipigon's Heli Det" as HMCS is short for Her Majesty's Canadian Ship so it makes zero sense to be "the Her Majesty's Canadian Ship…"
Reply ↓
Mary Harrison
on December 19, 2016 at 10:51 am
[*]
There is a proven treatment and cure for PTSD that is a lot cheaper and more reliable than a 'servus dawg'. If the government gives in they'll have load of people with unpredictable pit bull 'servus dawgs'.
https://www.deepdyve.com/lp/sage/the-treatment-of-combat-trauma-in-veterans-using-eft-emotional-freedom-NkHiVVOuN6
Reply ↓
Kathryn Dunigan
on December 19, 2016 at 4:49 pm
[*]
Personally i think the Vets are running Veterans affairs, not the government. My dad, 2 uncles and 2 grandfathers were all vets serving in both wars, and they were alive today, they would say what a bunch of whiny vets. I went in the military when i was young, and it was because i couldn't find work, and the Army paid you, and most of the people are in the forces because of the same reason. If this was conscripted military, than i would agree with some of these perks the forces members like to have, let them buy there own dogs, taxpayers have to pay for these dogs and 10 grams of pot a day, if your taking 10 grams of pot a day(2/3rds of a pound of weed and month payed by Canadian taxpayers, $2500.00), you should have yourself checked into a detox center, your taking too much pot. I use medical pot everyday for the last 5 years, and let me tell you, i take 1 gram a day, and that is plenty for anyone, if your getting 10 grams a day, your selling it on the streets. Time for these veterans to grow up, and stop sucking the taxpayer dry for every little issue that goes on in your lives. Just imagine feeding the so called injured vets $25,000 a year to feed them with pot, and a dog to boot. My dad or uncles, or grandparents didn't ever receive as much as a headstone for their service in the country, and they were all conscripted vets, and these new vets today wants dogs and pot. I would suggest to the Canadian Forces, make sure the screening process for soldiers, not warriors, entering or military service are medically and physically fit, not half fit.
Reply ↓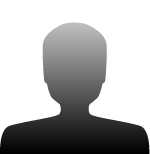 carpet bomber
on December 20, 2016 at 6:49 am
[/list]
PTSD seems to be the biggest scapegoat in the world these days for mental illness, and sometimes i think its a little over the top, you can suffer PSTD if you spill hot coffee over you, where is the limit with this PTSD, what an easy medical disguise to convince bleeding heart doctors, thats another problem, bleeding heart doctors.
General publics view or an insider?
Media Relations

Dannypaj

CSAT Member




Number of posts

: 1108


Age

: 40


Location

: Halifax


Registration date :

2015-01-29



The audacity of those who've never served a minute of their lives!
PETTY

Dannypaj

CSAT Member




Number of posts

: 1108


Age

: 40


Location

: Halifax


Registration date :

2015-01-29



New research may offer hope for post-traumatic stress treatmentExperiment blocks receptor responsible for creating brain hyperactivity, but timing is key
By
Nicole Mortillaro
, CBC News Posted: Dec 30, 2016 12:22 PM ET Last Updated: Dec 30, 2016 1:25 PM ET
Following a traumatic incident, it can take days for symptoms to appear.
Post-traumatic stress disorder can be a debilitating condition. It's estimated that it affects nearly one in 10 Canadian veterans who served in Afghanistan. Now, there's promising research that could lead to the treatment of the disorder.
Following a particularly traumatic event — one where there is the serious threat of death or a circumstance that was overwhelming — we often exhibit physical symptoms immediately. But the effects in our brains actually take some time to form. That's why symptoms of PTSD — reliving an event, nightmares, anxiety — don't show up until some time later.
Research has shown that, after such an event, the hippocampus — which is important in dealing with emotions and memory — shrinks, while our amygdala — also important to memory and emotions — becomes hyperactive.
In earlier research, Sumantra Chattarji from the National Centre for Biological Sciences (NCBS) and the Institute for Stem Cell Biology and Regenerative Medicine (inStem), in Bangalore, India, discovered that traumatic events cause new nerve connections to form in the amygdala, which also causes hyperactivity. This plays a crucial role in people dealing with post-traumatic stress disorder.
Chattarji has been studying changes in the brain after traumatic events for more than a decade. In an earlier study, he concluded that a single stress event had no immediate event on the amygdala of rats.
However, 10 days later, the rats exhibited increased anxiety. There were even changes to the brain, and, in particular the amygdala. So Chattarji set out to see if there was a way to prevent these changes.
Post-traumatic stress disorder can seriously affect those who have served in the military. New research may help to one day prevent that.
The new research focused on a particular cell receptor in the brain, called N-Methyl-D-Aspartate Receptor (NMDA-R), which is crucial in forming memories.
"Clearly in PTSD, it's the memory of the trauma that keeps coming back, and that becomes the debilitating symptom: you want to forget, but you can't forget," Chattarji told CBC News.
So, in the experiment, the researchers blocked NMDA-R during the traumatic episode. The results were encouraging: first, no new nerve connections formed, and secondly, there was no hyperactivity in the amygdala 10 days later.
Timing is key
"For the first time we've identified a potential therapeutic target which can be acted upon to block the delayed effects of stress," Chattarji said.
But the key is timing.
"We cannot wake up every morning and, in anticipation of stress, just take a pill," Chattarji said.
Instead, the next step in the research is determining how soon after the episode — or even how long after — the receptor can be blocked and produce similar results. Ascertaining this would lead to potentially therapies for those living with PTSD, Chattarji said.
"What we're trying to do is to see how long after the end of stress can we still make this intervention and block the effects," he said.
Initial results from followup research suggest they can block the receptor an hour and even up to a day after the stress-induced event.
Now, a generic blocking of the NMDA-R would have implications on forming new memories in general.
"Since NMDA receptors are needed for forming memories — a generic blocking will indeed be a problem. That is why we cannot simply block this receptor in anticipation of a traumatic experience, because that may impair the formation of other memories as well," Chattraji said.
"However, at the time of the trauma, having the blocker on board would help prevent that experience from becoming of the source of subsequent emotional symptoms in the amygdala.
"So, it is a fine balance."
http://www.cbc.ca/news/technology/ptsd-brain-research-1.3915357

Dannypaj

CSAT Member




Number of posts

: 1108


Age

: 40


Location

: Halifax


Registration date :

2015-01-29



Privacy breaches
A
privacy breach
is the loss of,
unauthorized access
to, or
disclosure of, personal information
.
Some of the most common privacy breaches happen when personal information is stolen, lost or mistakenly shared. A privacy breach may also be a consequence of faulty business procedures or operational breakdowns.
Learn more about privacy breaches and how organizations should respond if they experience breach.
Primary Interest (OPIs)
Offices of Primary Interest (OPIs) are responsible for taking immediate action to stop the breach and to secure the affected records, systems or web sites by:
Attempting to retrieve any documents or copies of documents that were wrongfully disclosed or taken by an unauthorized person; and
Returning the documents to their original location or to the intended recipient unless retention is necessary for evidentiary purposes. To determine the latter, institutions should consult legal counsel.
OPIs are to also document the privacy breach by:
Taking inventory of the personal information that was or may have been compromised;
Identifying the parties whose personal information has been wrongfully disclosed or accessed, stolen or lost;
Information and Privacy (ATIP) Coordinator or the delegated authority for privacy as well as the Departmental Security Officer (DSO). Most privacy breaches involve a breach of security. It is important to involve the ATIP Coordinator or delegated authority and the DSO to ensure that the privacy of individuals and the security of assets are taken into account in the resolution process.
ATIP Coordinator and their offices are responsible for investigating and managing the life cycle of a privacy breach and notifying TBS and the OPC when required.
Institutions should document every decision to not notify the OPC and the TBS in a standard corporate record, including the supporting rationale.
notifying individuals whose personal information has been wrongfully disclosed, stolen or lost.
To the extent possible, it is strongly recommended that institutions notify all affected individuals whose personal information has been or may have been compromised through theft, loss or unauthorized disclosure, especially if the breach:
, or personal identifiers such as the Social Insurance Number;
Can result in identity theft or some other related fraud; or
Can otherwise
cause harm or embarrassment detrimental to the individual's career, reputation, financial position, safety, health or
Involves sensitive personal data such as financial or medical information
well-being
.
Notification should occur as soon as possible following the breach to allow individuals to take actions to protect themselves against, or mitigate the damage from, identity theft or other possible harm.
Consult with the DSO and with law enforcement authorities to determine whether notification should be delayed to ensure that any possible investigation is not compromised.
Care should be exercised in the notification process to not unduly alarm individuals, especially where the institution only suspects but cannot confirm that certain individuals have been affected by the breach.
It is always preferable to notify affected individuals by letter (first class recommended), by telephone or in person, unless the individuals cannot be located or the number of individuals is so large that the task would become too onerous. Sample letters can be found in the Privacy Breach Management Toolkit.
In such cases, the institution could post a conspicuous notice on its web site or on log-in screens used to access departmental data and/or use major local or national media (television, radio, newspapers and magazines). The institution should use electronic mail only when the individual has previously consented to the receipt of electronic notices.
For more info
http://www.tbs-sct.gc.ca/pol/doc-eng.aspx?id=26154
Guidelines for Privacy Breaches
Canadians value their privacy and the protection of their personal information. They expect government institutions to respect the spirit and requirements of the Privacy Act (the Act). The Government of Canada is committed to protecting the privacy of individuals with respect to the personal informa...
tbs-sct.gc.ca

Dannypaj

CSAT Member




Number of posts

: 1108


Age

: 40


Location

: Halifax


Registration date :

2015-01-29




Dannypaj

CSAT Member




Number of posts

: 1108


Age

: 40


Location

: Halifax


Registration date :

2015-01-29



Canadian soldier with PTSD who says he was given 'unwarranted demotion' to have case reviewedHEALTH
  January 5, 2017 6:42 pm                Updated: January 5, 2017 6:49 pm
By Paola Loriggio
The Canadian Press
The logo for the Canadian Armed Forces is shown.
A Canadian Armed Forces soldier who was denied a promotion because his post-traumatic stress disorder prevented him from completing a required course should have his case re-evaluated to reflect the military's greater understanding of the condition, a federal court has ruled.
Cpl. Joel Mousseau turned to the court to challenge what he called his "unwarranted demotion" from the rank of master corporal, which he held on an acting basis for four years before his condition led to his medical release from the military.
Several military bodies had previously upheld the decision and refused to waive a training requirement that would have forced Mousseau to take the Armoured Crew Command course.
In its decision, the federal court said the course had to do with armoured vehicles and explosives "which was directly related to the PTSD diagnosis."
"It seems a bit of a 'Catch 22' to say that the soldier on (medical employment limitations) for PTSD must be exposed to the very thing that is a trigger to the PTSD though he had been doing an exemplary job of teaching other soldiers without the artillery course," the court said.
"It is understood that the understanding of PTSD within our Armed Forces has progressed rapidly lately. In fairness to the decision maker the evidence and procedures for dealing with PTSD that can now be marshalled may not have been available or before them at the time."
Watch below: For years, reports and studies have highlighted the issues veterans face trying to get mental health treatment. Why hasn't the problem been solved? Vassy Kapelos reports.
Mousseau joined the Armed Forces in 2001 and served two tours in Afghanistan, the last of which ended in 2008, according to court documents. After his return, he was stationed at CFB Wainwright in Alberta and appointed in 2010 to the rank of acting master corporal.
He was then transferred to the joint personnel support unit in Edmonton in 2012 as a result of his condition and a year later, a medical officer recommended Mousseau be assigned a permanent medical designation, the documents say.
A few months later, Mousseau was told he would have to give up his acting rank before retiring because he had not completed the required course.
The revocation was made official in the summer of 2014 and upheld by several military reviews, including one by the Chief of the Defence Staff, who has direct responsibility for the command, control and administration of the Canadian Forces.
The Chief of Defence Staff refused to use his discretionary power to waive the requirement and award Mousseau the rank of master corporal, agreeing with an earlier decision that Mousseau had been treated fairly.
The court disagreed that Mousseau had been given fair consideration for his condition.
"It was an unreasonable decision given the evidence of his particular situation and the lack of transparency of why he was not treated the same as others in similar situations that were retired without the course or reversion of the rank," the court said.
Mousseau has been granted a judicial review but the court said it could not award him damages or a reinstatement of rank.
http://globalnews.ca/news/3162504/canadian-soldier-with-ptsd-who-says-he-was-given-unwarranted-demotion-to-have-case-reviewed/
B.C. couple shows military families path to healing from PTSD'It really is about both of us now,' says wife of Rwanda and Afghanistan vet
By Laura Lynch, CBC News Posted: Jan 06, 2017 2:00 AM PT Last Updated: Jan 06, 2017 2:00 AM PT
Chris Linford (far right), with his wife Kathryn, their daughter Jennifer and sons Victor and Jeffrey at their home on Vancouver Island. (Chris Linford)
The melody Chris Linford picks out on his guitar is simple, even sweet. But when he sings the lyrics, a ghost begins to appear.
"Many years have passed by, and I still see your face," he sings. "I wonder what you'd be like and I recognize your grace."
Linford, 56, a former Canadian Armed Forces nurse who retired in 2014, learned to play the guitar and write songs as part of his recovery from PTSD, post-traumatic stress disorder.
Chris Linford learned to write songs and play guitar as part of his PTSD recovery.
The song is about a 10-month-old girl he tried to save when he served in Rwanda. She died when he inserted a feeding tube incorrectly.
He has had to learn to forgive himself, even as he summons her memory.
In the kitchen of their home in the town of Sooke on Vancouver Island, Kathryn, 55, Linford's wife of three decades, listens. She has heard the song before.
More than that, she has lived a life with him that started out with love and joy, then became shrouded and dark.
Chris and Kathryn Linford struggled for years with the impact of PTSD.
Divorce and suicide threatened their family before they found their way through the damage caused by PTSD and back to each other.
People they met were baffled. "They couldn't figure out why we were still together," said Chris.
They are sharing their story in the same week that a tragedy unfolded in Nova Scotia, involving a Canadian veteran who suffered from PTSD.
A new mission
In the last year the Linfords have joined in a new mission: giving hope and understanding to other military families struggling with PTSD. They're offering a five-day intensive course for couples — COPE, Couples Overcoming PTSD Everyday. It's aimed at helping them learn how to cope and how to support each other.
Chris also self-published Warrior Rising: A Soldier's Journey to PTSD and Back, a book about his experiences.
Prof. Tim Black of the University of Victoria helped the Linfords design the COPE program for military veterans and spouses.
Tim Black, a University of Victoria professor who specializes in treating veterans with PTSD, helped the Linfords design the course as a pilot project, and he's tracked the fate of the couples that enrolled in sessions over the last year.
"It's pretty modest to be sure, but it seems that even six months out what we are trying to accomplish in those five days is staying with them, six months after the fact, which is really big for us," said Black.
Rwanda and Afghanistan
According to the Canadian Mental Health Association, 10 per cent of veterans suffer from PTSD.
For Linford, it started when he was deployed to Rwanda where he helped create a field hospital, then watched as the brutal genocide in 1994 left an estimated 800,000 people dead.
He was not diagnosed until nearly 10 years later.
Chris Linford worked as a nurse in Rwanda at a field hospital he helped establish in the 1990s.
After a year of treatment he was sent out again, this time to the base hospital at Kandahar Airfield in Afghanistan.
Linford tried to cope with a relentless stream of soldiers and civilians, bodies and lives torn apart by improvised explosive devices.
His mental health deteriorated, but when he returned he was promoted to lieutenant-colonel running a health services centre on a base near Victoria.
Linford served during Canada's mission in Afghanistan at the base hospital in Kandahar. 'Walking on eggshells'
Throughout his career, Kathryn supported him, moving a dozen times and raising their three children while Chris was away. But living with him was not easy.
"I was totally walking on eggshells. When the kids were younger, I often created an environment so everyone was on their best behaviours," she said.
The Linford family had to move a dozen times during Chris' military career, but living with PTSD was a much bigger challenge than being uprooted so often.
"It was very tiring for me because I was always on guard to what the kids were doing, making sure they were quiet or if they came home with a bad report card I hid it for quite a while until he was in a better frame of mind."
Chris admits to what he labels "significant" outbursts of anger that he now understands were caused by his trauma.
Lt.-Col. Chris Linford was officially diagnosed with PTSD 10 years after working in Rwanda. (Wounded Warriors Canada)'My head was back there'
Then there were the everyday tasks that most people take for granted, such as grocery shopping.
He would become increasingly tense as they approached the meat section of the store.
"And once I smelled blood, if the butchers were in the back doing their work, I could pick up the smell of blood very, very quickly," he said.
Chris Linford says memories from his time in Rwanda continue to haunt him today. (Chris Linford)
"I knew what it was because as soon as I smell the blood I would be right back in Rwanda. My head was back there," he said.
"And if you put a lie detector on me I would probably pass it saying I was in Rwanda. That's how profound an experience it was."
He would quickly leave the store, leaving his wife wondering where he was and what had happened.
Wife's needs ignored
Chris was getting treatment and talking to a counsellor, but Kathryn felt her needs being ignored.
"I would notice myself getting angry and more resentful. And I literally felt myself just going down a hole and screaming, 'What about me?' and I really didn't see what was there for me," she said.
Kathryn Linford says it took years for her to realize how PTSD had also affected her.
For the couple, the turning point came when Chris finally admitted to her he had been "fantasizing" about committing suicide.
Kathryn said she was shocked and scared when Chris told her but it finally opened up communication between them.
She realized she too was a victim of PTSD.
'Mirroring'
Black, the professor, said Kathryn experienced "mirroring."
"Living with someone who is constantly vigilant, constantly on edge and constantly activated, people then start to take on some of those same symptoms themselves, simply because of the environment they are living in."
Chris and Kathryn Linford want to expand their program across Canada.
Black credits the Linfords with being honest and dedicated in trying to shape a program that would help others.
"We are trying to shift the focus away from the person with PTSD to say this is within the family," said Black.
'PTSD is in the home'
"PTSD is in the home. So here are some tools and some education that all of you can use and kind of come together as a team to fight this thing together."
Among the skills they teach are how to communicate, how to fight fair and when to leave one another alone, said Black.
The Linfords, who have led the course several times, are ready to let graduates take on some of the load.
They are also hoping to secure permanent funding to expand the program nationwide.
They have been working unpaid to share their wisdom and experience, but they say it has become the mission of their lives.
The Linfords have been very open about their family's struggle with PTSD.
pain and all the trouble had brought them to a better place.
"We had to do all that as a family, serving 33 years to be able to do this — to have the credibility and the background and the knowledge," said Chris .
Kathryn chimed in.
"It really is about both of us now."
http://www.cbc.ca/news/canada/british-columbia/b-c-couple-shows-military-families-path-to-healing-from-ptsd-1.3922821
Military spouse wants more help for families of veterans with PTSD
Click on the link below to view video:
http://www.ctvnews.ca/video?clipId=1032272
Jeff Lagerquist, CTVNews.ca
Published Tuesday, January 10, 2017 8:41PM EST
A military spouse who says she fled a mentally and emotionally abusive marriage to a veteran living with post-traumatic stress disorder is calling for more assistance for the families of troubled soldiers when they return home from the battlefield.
The woman, whose identity has been concealed for her protection, says her husband did tours in Afghanistan.
"When you're in that situation you really don't want to believe it to be abuse," she said. "But when you hear it from your children, and they voice it out loud, and they tell you to run, it really makes it real."
The woman claims her husband was never abusive during the many years they were married, but that changed when he came home from his time in Afghanistan a different man.
She says the stark similarities between her home life and the tragedy that unfolded in Upper Big Tracadie, N.S., last week compelled her speak out on behalf of Canadian military families.
Afghan war veteran Lionel Desmond and his wife Shanna were in counselling as the pair struggled to deal with his PTSD. He shot three members of his family, including 10-year-old daughter, and then himself in their home on Jan 3.
"When I heard her (Shanna Desmond's) sister say that she had tried so hard, and the jealousy, the control, was exactly the same thing," said the woman.
Her husband, she says, went to therapy and even spent time in the same military support unit as Desmond before being medically released.
She believes efforts by the medical community to involve family members in PTSD treatment will help those coping with the condition adjust more easily to life at home.
"Having contact with the family that are dealing with that member, because that member that's in there is still going to present themselves as strong … just like they were over in Afghanistan," she said.
Beyond that, she feels more needs to be done to heal the emotional and physical wounds inflicted by former soldiers on their loved ones. Once her divorce is finalized, she will lose the health benefits provided by Veterans Affairs. Medical expenses she says are a result of her husband's PTSD, that she will soon have to cover out of her own pocket.
"I may not have gone overseas and done a tour physically, but I can honestly tell you, from speaking with other wives, our tour was at home, but our tour never ended when they came home."
http://www.ctvnews.ca/canada/military-spouse-wants-more-help-for-families-of-veterans-with-ptsd-1.3236090
PTSD Beyond Trauma – Not Just a Soldier's Story
12 JANUARY 2017
(TORONTO, ON) – You no doubt have heard of Lionel Desmond, the Canadian Afghan-veteran living outside of Halifax, who recently murdered his mother, wife, daughter, and then killed himself. While in the Armed Forces he received treatment for PTSD. After that the story is not so clear.
It is the PTSD for Canadian veterans which has received much of press and media coverage over the past several years. Scores of vets have committed suicide, but killing yourself is very different than killing your family then yourself.
Land Task Force members are encompassed by the heat wave of a M2CG-Carl Gustav recoilless rifle while conducting a live fire exercise. Members of Windsor's reserve regiments will be participating in Exercise Arrowhead Calm 2016 from April 15 through 17 in Meaford, Ontario.
CBC's The Nature of Things explains to us that PTSD is not merely a soldier's story, but can affect anyone, whether an emergency response team member, a victim of a gang shooting, a sexually abused person, a terrorist attack witness, or a victim of an horrific car accident.
It knows no bounds and is not restricted to soldiers.
In PTSD Beyond Trauma – Not Just A Soldier's Story you'll be exposed to 45 minutes of cutting edge medical and scientific research into PTSD. You'll get an inside look at possible treatments including the use of a common beta blocker, Propranolol, which is used to slow heart rhythms and for the control of Essential Tremor.
You'll see the role played by sophisticated MRI's of the brains of PTSD victims.
It affects more civilians than soldiers and more women than men. Let's briefly take a few quotes from some of the sufferer's of PTSD to give you a better understanding of what they are suffering.
"I don't know how to explain this to you. The silence and the noise.""A horror show that was never supposed to happen.""It was like going so far into yourself that you couldn't get out.""I felt like I was nothing. It can't get lower than that."
A 3-vehicle collision on County Road 22 in Lakeshore, on 18 October 20016, is being investigated by the Ontario Provincial Police.I'll quote director Patrick Reed who explained why he wanted to make this documentary.
Through my past documentaries, Shake Hands with the Devil, and Triage, I have had unique access to high profile individuals who have struggled with PTSD; people like General Roméo Dallaire and Dr James Orbinski. Both were in Rwanda during the 1994 genocide. Both witnessed some of the worst of humanity. Both were understandably haunted by the memories.
When I started making this film, Beyond Trauma, I had an ongoing interest in PTSD. But my interest is more than professional. It's also personal.
Most Canadians have never gone to war or have lived through genocide. But many know people who struggle with traumatic memories, friends and family who often suffer in silence; whether out of guilt or a belief that PTSD somehow only affects the military or humanitarians, or other "exceptional" people.
A few years back, on September 11, 2010, my own parents were riding on a double decker bus near Syracuse, New York. In the middle of the night, the driver inexplicably went off route, and drove under a railway bridge, tearing the top-level off the bus.
Four people died.
My mom was physically hurt. But eventually she fully recovered.
My father was physically unharmed. But he couldn't shake the memories.
As my siblings and I watched the unfolding media coverage, many of us had the same surprised reaction. My mom spoke in great detail about the event. My dad sat quietly beside her. My dad has never been quiet before in his life. Ever.
My father is a very interesting, thoughtful man, but of a generation where you rarely admit you're struggling with a mental illness. For him, personal strength is a defining attribute, and essential as the father of 11 children.
"Put your head down and keep your feet moving," was one of his standard lines. And yet, in this case, that advice didn't work for him.
My father admires others like Dallaire and Orbinski who talk about their experiences. But for him, their struggles are justified because their experiences were exceptional. For my father, he was just in a traffic accident, however brutal.
Eventually, he did seek treatment, and his PTSD symptoms subsided.
For me, exploring the science of PTSD and profiling how different people cope with the disorder was motivated by my father, and people like him. Part of the healing process for many is finally realizing that PTSD affects not just the military, and is not a mark of weakness.
Sometimes, in fact, the true measure of strength is admitting you need help.
It's a fact that just about all of us experience trauma. Some simply skip over it but for others it's lived over and over again. The documentary probes if we can ever get over the trauma.
It then profiles some case studies.
Stan and Ute Lawrence were involved in a horrific mass collision on the 401 in southwestern Ontario which involved 87 vehicles and killed 8 people, including a girl on the roof of their car who died a horrific fiery death. Strangely when the accident is replayed an MRI of Stan's brain shows great activity but Ute's brain shuts down.
"The more repeated the trauma, the more difficult the disorder is to treat," said Dr Ruth Lanius, the director of PTSD research at Western University. "People who shut down because they feel that they are entirely helpless, that you know whatever they do will result in their being hurt, and have this complete loss of agency during their trauma, clinically are much sicker than individuals who haven't experienced that."
The OPP responded to a fatal collision in Lambton County on 16 July 2016.
Then there is Max who was part of the most recent Paris terrorist attacks and who has experienced nightmares, the smells, the colours, and the gushing of blood. Dr Alain Bruné of Montreal's McGill University administers doses of Propranolol, a common beta blocker, and claims to transform PTSD from a traumatic experience into simply a bad memory. Six sessions are enough to defeat the PTSD.
There is then Lara McKeon, who was raped at 16 and sexually abused twice in the following decade. She suffered flashbacks, helplessness, and a devastating loss of self control focusing on seeking love. Laura was increasingly paralyzed by panic attacks and anxiety until the point when it became unbearable.
Simply sharing her story as an author was the initial step in her healing process.
Now, missing a few of the stories, let's look at Dr Stolbach in Chicago, who works with African-American and Latinos who have been shot in gang warfare in the US murder capital. These youngsters are living in a war zone and they seem to be getting younger and younger.
Stolbach professes that these young men have been exposed to so many traumas, the real cure is to eliminate the toxins that permeate their lives. Living in constant danger seems to shut down part of your brain.
Stolbach's cure is to have the shooting victims learn glass blowing.
"It's very hard to be working with glass and not be in the present moment," Stolbach concludes. "It's very hard to do that work and not be in the present moment. And that's the way to help people from being traumatized."
Take a moment and think if you are suffering from PTSD. If so seek help.
CBC's The Nature of Things airs January 19 at 8:00pm.
http://www.windsorsquare.ca/archives/2017/ptsd-beyond-trauma-not-just-a-soldiers-story/98969
Page 6 of 6 •

1, 2, 3, 4, 5, 6
---
Permissions in this forum:
You
cannot
reply to topics in this forum