Page 2 of 2 •

1, 2

A former Veteran , did they rejoin?

1993firebird

CSAT Member




Number of posts

: 1582


Location

: Ontario


Registration date :

2013-01-10



Better tracking of pot prescriptions sought by Canadian doctors' bodiesANDREA WOO
VANCOUVER — The Globe and Mail
Published Thursday, Dec. 01, 2016 8:20PM EST
Last updated Thursday, Dec. 01, 2016 8:20PM EST
The provincial bodies that regulate Canada's physicians have no way of tracking how doctors are prescribing medical marijuana, leaving them unable to determine how often the drug is prescribed, to whom and in what quantities.
That leaves them with little way to keep tabs on prescribing practices, say the doctors' colleges in British Columbia and New Brunswick, where regulators are asking for more tools to track medical marijuana.
Earlier this year, a federal auditor-general's report found that just four doctors issued more than half of all marijuana prescriptions for veterans. Ottawa recently announced it will rein in pot coverage for veterans, a small but lucrative patient base for Canada's two dozen licensed producers. Veterans Affairs Canada (VAC) said last week that reimbursements this fiscal year could reach $75-million.
British Columbia's PharmaNet database logs prescriptions for opioids and other psychoactive pharmaceuticals, but not medical marijuana, because Health Canada has neither licensed nor approved it as a therapeutic product.
"If I hear a murmur about a doctor in a community in B.C. and it has to do with anything but cannabis, I can look it up immediately," said Galt Wilson, senior deputy registrar responsible for the complaints and investigation department of the College of Physicians and Surgeons of B.C. "But I can't do that with cannabis."
The college could investigate by interviewing the physician, seizing a copy of the patient's record and reviewing the quality of the physician's assessment – however, that is complicated by the dearth of science on appropriate dosages and daily amounts for specific conditions, and how the drug is consumed.
The college could investigate unusual prescriptions better if Health Canada licensed marijuana and assigned it a drug identification number, Dr. Wilson said.
In 2008-09, five veterans incurred costs of $19,088, according to VAC. From April to September of this year, marijuana for 3,071 veterans cost the federal government $31-million. VAC said last week it will now limit veterans to three grams of medical marijuana per day, down from 10. Exceptions will be considered for those with authorization from a specialist, the department said.
A report by Auditor-General Michael Ferguson released in the spring found that 53 per cent of all pot prescriptions for veterans were authorized by just four doctors. Michel Doiron, an assistant deputy minister with Veterans Affairs, said one physician had written about 800 medical marijuana prescriptions, almost all for the maximum daily limit.
The department reported the physician to a provincial college, Mr. Doiron said. It also reported a licensed producer to Health Canada over unrelated concerns. Neither resulted in disciplinary action.
The change comes amid concerns about veterans groups receiving kickbacks from licensed producers for referrals, and anecdotal reports of medical marijuana being diverted into the black market.
Ed Schollenberg, registrar for the College of Physicians and Surgeons of New Brunswick, said the college has received only one complaint regarding medical marijuana.
"We have investigated a particular physician quite carefully, even using operatives, to the point of having someone go in with, ostensibly, a problem," he said. "As far as we can tell, everything was done quite carefully, in terms of past history and everything else. We had heard all kinds of crazy allegations, but as far as we can tell, they're not true."
New Brunswick, home to Eastern Canada's biggest military base, has a large population of veterans. Only two of about 1,700 physicians in the province regularly prescribe medical marijuana, Dr. Schollenberg said.
Producers have said veterans often require more costly strains, or larger volumes, than the average patient because of the more serious nature of their conditions, such as post-traumatic stress disorder.
Dr. Schollenberg would also like medical marijuana treated as other pharmaceutical drugs so the colleges can keep an eye on it.
"Then we would know who has it, who prescribed it, how much they prescribed," he said. "Right now, there is no way to prove double-doctoring. A patient can go to three doctors in a row and send [the prescriptions] to three different growers and get three times the marijuana they're allowed to have. Without a tight database, there's just no way to control that."
In a statement provided by Health Canada media relations officer Gary Holub, the department said it has not been provided with evidence from VAC, nor has it received a complaint, that would warrant a review.
Veteran Fabian Henry, who co-founded the New Brunswick-based advocacy group Marijuana for Trauma, said the new limit is "not even close to being sufficient" for conditions such as PTSD. Mr. Henry was diagnosed with the condition during his second tour in Afghanistan, and said it typically requires seven to 10 grams a day.
"My life is in danger," Mr. Henry said. "It's hard enough to find a doctor to prescribe cannabis. We were fortunate enough to find doctors compassionate enough, and now they're capping doctors at three grams a day."
Colleges in other provinces have not yet responded to questions on the issue from The Globe and Mail.
http://www.theglobeandmail.com/news/british-columbia/better-tracking-of-pot-prescriptions-sought-by-canadian-doctors-bodies/article33130904/
Global News
A former veteran, and a wife to an injured soldier, began crying after reading part of a letter she wrote to Veterans Affairs Minister Kent Hehr on how medical marijuana has helped her husband revive from a lifeless state.

tetech

CSAT Member




Number of posts

: 26


Location

: nova scotia


Registration date :

2015-01-24



Canada Sets Stricter Limits on Medical Marijuana for Veterans
November 28, 2016
Faced with skyrocketing costs and ballooning demand, the federal government is dramatically cutting back the amount of medical marijuana it will cover for veterans.
Veterans Affairs Minister Kent Hehr plans to scale back the limit for reimbursement from 10 grams of medical marijuana per day to three. He made the announcement at the Canadian Military and Veteran Health Research Forum in Vancouver.
"I was shocked to learn that the former government began reimbursing veterans for cannabis with no policy in place," Hehr said. "Now is the time to change that."
http://www.cannabisbusinesstimes.com/article/112816-canada-medical-marijuana-veteran-limits/

Vet1234

CSAT Member




Number of posts

: 571


Location

: Ontario


Registration date :

2016-07-27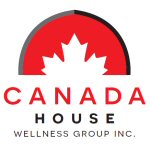 November 28, 2016 10:38 ET
Canada House Wellness Group Positioned for Growth
TORONTO, ONTARIO--(Marketwired - Nov. 28, 2016) - Canada House Wellness Group Inc.'s (formerly Abba Medix Group Inc.) ("Canada House") or the ("Company") (CSE:CHV), unique competitive advantages strongly position the Company, to be revenue generating, continuing to grow its business, despite Veterans Affairs Canada's ("VAC") proposed short- and long-term changes to its Medical Marijuana reimbursement policies. The Company's infrastructure, including its clinics and wellness centres, supports growing numbers of Veterans who wish to access medical cannabis and complementary health care products and services.
"We thank the government for its continuing coverage of medical marijuana. However, as a result of VAC's announcement, some challenges have been presented to many considerably injured patients," said David Shpilt, the Director of Clinical Services for Canada House. "Thousands of Canadian Veterans who have served and protected their country have successfully eliminated or drastically reduced their use of opioids and other harmful prescription medication. Cannabis therapy has been their replacement under the guidance of an overseeing physician, and across almost the entire patient population no side effects or adverse reactions have been experienced. Throughout the medical monitoring process, a dramatic improvement in these patients' quality of life is observed on a continued basis."
In response to VAC's forthcoming changes limiting amounts that Veterans are initially qualified for, Canada House, through its clinical division and partners, is developing a critical care pathway for those involuntary left in a high-risk position. These programs will provide referrals to medical specialists, who will consider Veteran patient's eligibility and may, if medically qualified, re-establish them to their previously authorized prescription level.
"Today more than ever before, Veteran patients are looking to Canada House for cannabis therapy solutions and guidance as a Veterans First organization," said Fabian Henry, co-founder of Marijuana For Trauma, a wholly owned subsidiary of Canada House.
One of the Company's mandates is that cannabis therapy must be supported with ancillary products and services to provide a totally integrated and coordinated health approach to treatment and health. Canada House has developed an inter-disciplinary and customized program that will offer a diverse line of health products specific for Veterans and first responders to promote their overall well-being.
In addition, Canada House medical products are held to the highest standards for Veterans, developed with the help of physicians who have also served in the Canadian Armed Forces, offering a unique understanding of Veterans' needs. Canada House will begin provision of its medical line to a large focus group of Veteran patients beginning December 1, 2016, with an aim of deploying its full market strategy in January 2017. Our targeted line of medical products will allow Canada House to help an even greater number of Veterans live healthy lives.
Canada House wellness and medical products appeal to a base of over 600,000 Veterans in Canada*. There are currently under 3,500 Veterans using cannabis as therapy, and while this number continues to grow, a conservative factor of 10 times as many patients are immediately eligible for therapies, products and services that are non-cannabinoid in nature. Therefore, a much larger target market of Veterans is accessible by broadening offerings beyond cannabis therapy. By introducing these new sales channels, Canada House hopes to increase the number of patients that it services, its revenue per patient and its overall revenue.
Pursuing its aggressive expansion plans to support its core model of cannabis therapy, Canada House is ready to open two more wellness centres in the coming months. Winnipeg and Ottawa will launch in December and January respectively.
Medically eligible Veterans continue to be the only group in the country with full benefit coverage for cannabinoid therapy. They remain a high-value group in the marketplace, which Canada House is proud to service. Each wellness centre provides Veterans education, resources and services to assist them in accessing cannabis therapy. Month over month revenue is expected to increase with more Veterans joining the Canada House community, where assistance, medical management, peer and social support, and a safe haven are available.
Canada House Wellness Group's vision is to ensure that all of its Veterans are living, not just existing.
http://www.veterans.gc.ca/eng/news/general-statistics
Canada House Wellness Inc.
Canada House is the parent company of Marijuana For Trauma, The Longevity Project Corp., and Abba Medix Corp. The Company's goal is to become a marketplace leader through strategic partnerships, mergers, and acquisitions to create a fully integrated medical marijuana marketplace. For more information please visit
www.abbamedix.com,
www.mftgroup.ca
and
www.plantsnotpills.ca.
Cautionary Statements Regarding Forward-Looking Information
Certain statements within this press release relating to the Company constitute "forward-looking statements", within the meaning of applicable securities laws, including without limitation, statements regarding future estimates, business plans and/or objectives, sales programs, forecasts and projections, assumptions, expectations, and/or beliefs of future performance, are "forward-looking statements". Such "forward-looking statements" involve known and unknown risks and uncertainties that could cause actual and future events to differ materially from those anticipated in such statements. Forward-looking statements include, but are not limited to, statements with respect to regulatory changes, timeliness of government approvals for the granting of permits and licenses, including the ability to open new wellness centers and launch new product lines, changes in medical marijuana prices, actual operating performance of facilities, competition and other risks affecting the Company in particular and the medical marijuana industry generally. The Company assumes no responsibility to update or revise forward-looking information to reflect new events or circumstances unless required by law. Neither the CSE nor its Regulation Services Provider (as that term is defined in the policies of the CSE) accepts responsibility for the adequacy or accuracy of this release.
CONTACT INFORMATION
Canada House Wellness Group Inc.
Gerry Goldberg
Interim Chief Executive Officer
1-844-696-3349
http://www.marketwired.com/press-release/canada-house-wellness-group-positioned-for-growth-2178799.htm
'A high state of distress': Veterans in N.L. fear stricter medical marijuana limitsRyan Edwards says many veterans need marijuana every day to function
CBC News Posted: Nov 27, 2016 3:29 PM NT Last Updated: Nov 27, 2016 3:29 PM NT
Ryan Edwards, the president of Marijuana for Trauma in St. John's, is a veteran with post-traumatic stress disorder, who credits cannabis with saving his life.
The head of the Newfoundland and Labrador chapter of Marijuana for Trauma says new federal regulations announced to scale back marijuana coverage for veterans are a bad idea.
Ryan Edwards told CBC Radio's St. John's Morning Show on Friday that the federal government's plan to scale back the reimbursement limit for medical marijuana from 10 grams a day to three in May 2017 is short-sighted.
As President of Marijuana for Trauma in N.L., Edwards helps veterans learn about the benefits of marijuana to treat PTSD and teaches them how to file the proper paperwork to qualify for coverage.
He spent nearly 14 years in the Canadian Forces, was diagnosed with PTSD, and retired from the military in 2009.
"A lot of clients right now are in a high state of distress, they're worried about how they're going to function with the lower dosage," said Edwards.
"They need that every single day to function, just to go to the grocery store, just to go to the post office, to spend time with their children."
"They're not stoned, they're medicated."
Ryan Edwards says someone with severe PTSD needs upwards of 10 grams a day to properly medicate.
Edwards said that while 10 grams of marijuana coverage may seem large to people who don't rely on medical marijuana, it's really quite normal.
"There's a thing called functional dose that you have to reach and smoking one gram, two grams a day is not going to get you your functional dose, you're going to remain being stoned. You're not going to properly medicate," he said.
"The higher the dose, the more cannabinoids are in your body, the more even you feel."
Plans to fight decision to lower limit
Edwards said medical marijuana use helped him escape the throes of prescription drugs.
"I was taking 15 different pharmaceuticals every single day for about five years."
"Side effects keep compounding and you're essentially just a walking zombie."
Veterans Affairs Minister Kent Hehr is scaling back the amount of medical marijuana that will be covered by his department.
That type of use is typical for the veterans who come to Marijuana for Trauma, said Edwards, and he worries that if the dosage is lowered, more veterans might rely more on prescription drugs.
But his group of marijuana advocates isn't planning to accept the new regulations without protest.
He said Marijuana for Trauma founder Fabian Henry is planning a march from Oromocto, N.B. to Parliament Hill in May, and plans to make it the largest peer-supported rally in Canada's history.
There's also talk of a constitutional challenge, said Edwards.
He said the decision to cut the limit of reimbursable marijuana coverage for veterans is just another sign of the federal government's mistreatment of veterans.
"The government of Canada would save money with all veterans being deceased," said Edwards.
"They don't want us to live a long prosperous life, they want to cut off our benefits at any given point, they want to get you back to the workforce right away and they don't want to really support us."
http://www.cbc.ca/news/canada/newfoundland-labrador/veterans-nl-medical-marijuana-1.3869886

Dannypaj

CSAT Member




Number of posts

: 1152


Age

: 41


Location

: Halifax


Registration date :

2015-01-29



Page 2 of 2 •

1, 2

---
Permissions in this forum:
You
cannot
reply to topics in this forum